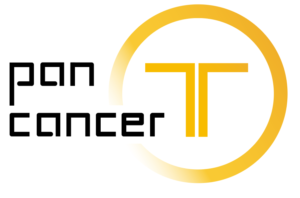 – Leading European T cell therapy researcher adds further scientific expertise
ROTTERDAM, February 23, 2023 – Pan Cancer T B.V., a biotech spin-off from Erasmus MC dedicated to the discovery and development of next-generation TCR-T therapies against solid tumors, today announced the appointment of Prof. Dr. Chiara Bonini to its Scientific Advisory Board.
Prof. Dr. Chiara Bonini is Professor of Hematology at the Università Vita-Salute San Raffaele, School of Medicine, and Deputy Director of the Research Division of Immunology, Transplantation and Infectious Diseases at the San Raffaele Scientific Institute (Milan, Italy). She is a physician and researcher with an outstanding scientific track record and has been trained in hemato-oncology and immunology. Her main research focus is the development, preclinical and clinical validation of cell and gene therapy approaches to treat cancer. She pioneered the clinical use of genetically engineered lymphocytes in the context of stem cell transplantation, leading to the first cell-based gene therapy product approved by the EMA for oncological diseases. Her group has extensive experience in cancer immunotherapy, genetic manipulation of T cells, including TCR/CAR gene transfer. In particular, she developed the TCR gene editing approach to completely and permanently redirect T cell specificity.
"We warmly welcome Chiara Bonini to our Scientific Advisory Board," said Katrien Reynders-Frederix, CEO of Pan Cancer T. "Chiara brings remarkable scientific expertise and has been pioneering the development of T cell therapies in Europe. Her deep understanding of the role of T cells in oncology and her network will be of tremendous value to our team."
"I am excited to join Pan Cancer T´s Scientific Advisory Board," said Prof. Dr. Chiara Bonini. "T cell therapies hold tremendous promises for tumor patients and the development of TCR T therapies is just gaining momentum. I am convinced that Pan Cancer T will play a pioneering role in this field, as the Company is working on the main challenges in the field: identifying novel tumor antigens and leveraging engineering technology to enhance the T cells´ durability."
###
About Pan Cancer T
Pan Cancer T was founded in late 2020 as a spin-off from Erasmus MC (Rotterdam, the Netherlands) to advance next-generation TCR T cell therapies for hard-to-treat solid tumors. The Company's approach includes two differentiating elements. First, it exploits unique targets for T cells that are exclusively and robustly expressed by multiple solid cancers. Second, it develops technologies that enhance the durability of the T cells. The Company has ongoing R&D programs to develop safe and effective adoptive T cell therapies amenable to large cohorts of patients with triple negative breast cancer as well as cancers of the bladder, ovarium, colorectum, prostate, skin, esophagus, lung, or brain. For more information, please visit: www.pancancer-t.com
Contact Pan Cancer T
Marconistraat 16
3029 AK, Rotterdam
the Netherlands
katrien.reynders@pancancer-t.com
Media Inquiries
akampion
Dr. Ludger Wess / Ines-Regina Buth